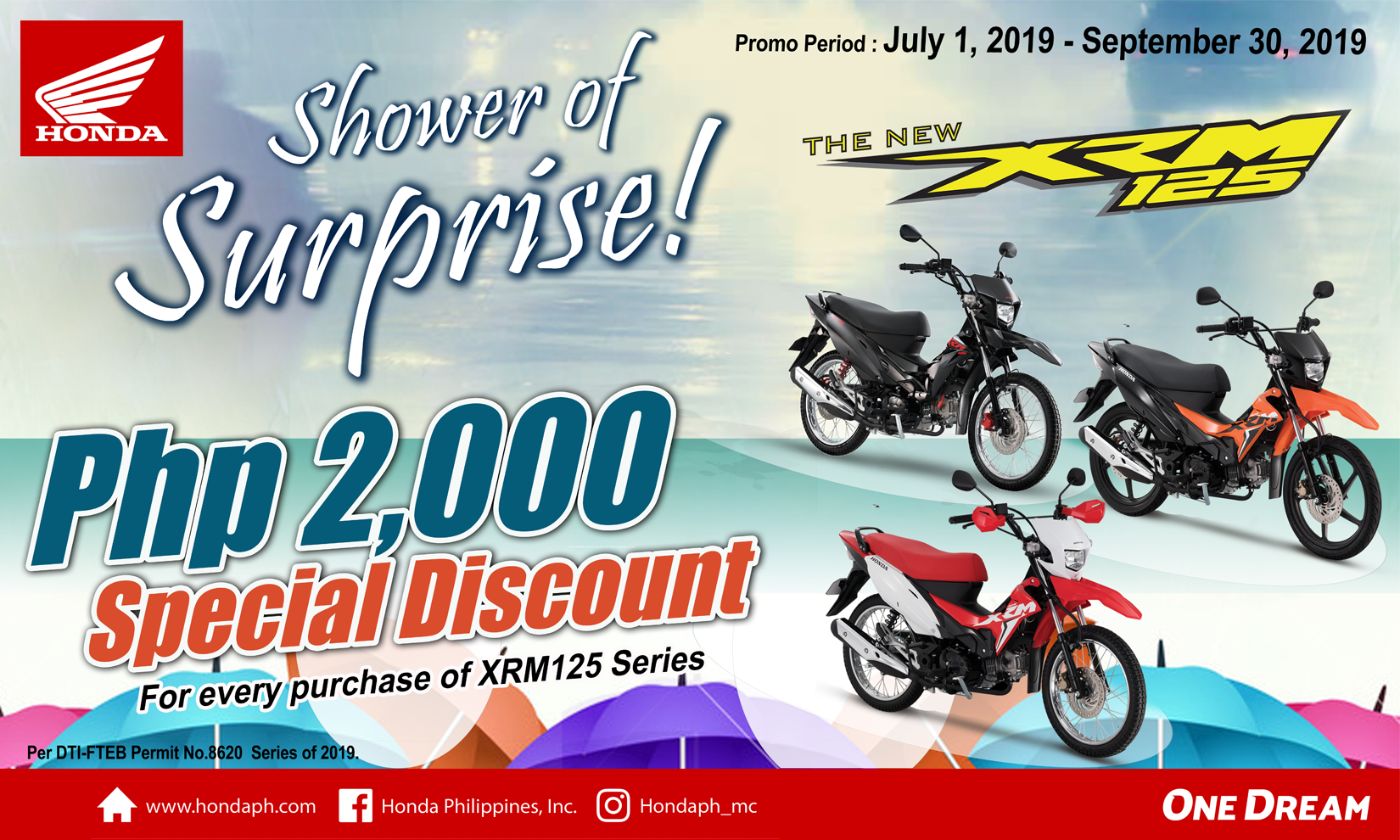 MECHANICS
CUSTOMER DISCOUNT
1. For every purchase of brand new XRM125 Series during the period of July 1, 2019 to September 30, 2019, either in cash, credit card or installment, the customer is entitled to avail a "Special Discount" of Php2,000.
2. The Php2,000 "Special Discount" can "only" be used by deaelr either registration subsidy, cas purchase discount or down payment discount for installment transactions.
3. The promo shall be announced to the public (via social media, print ad, etc.) and also must be reflected in the Dealer Pricing.
Per DTI-FTEB Permit No. 8620 Series of 2019