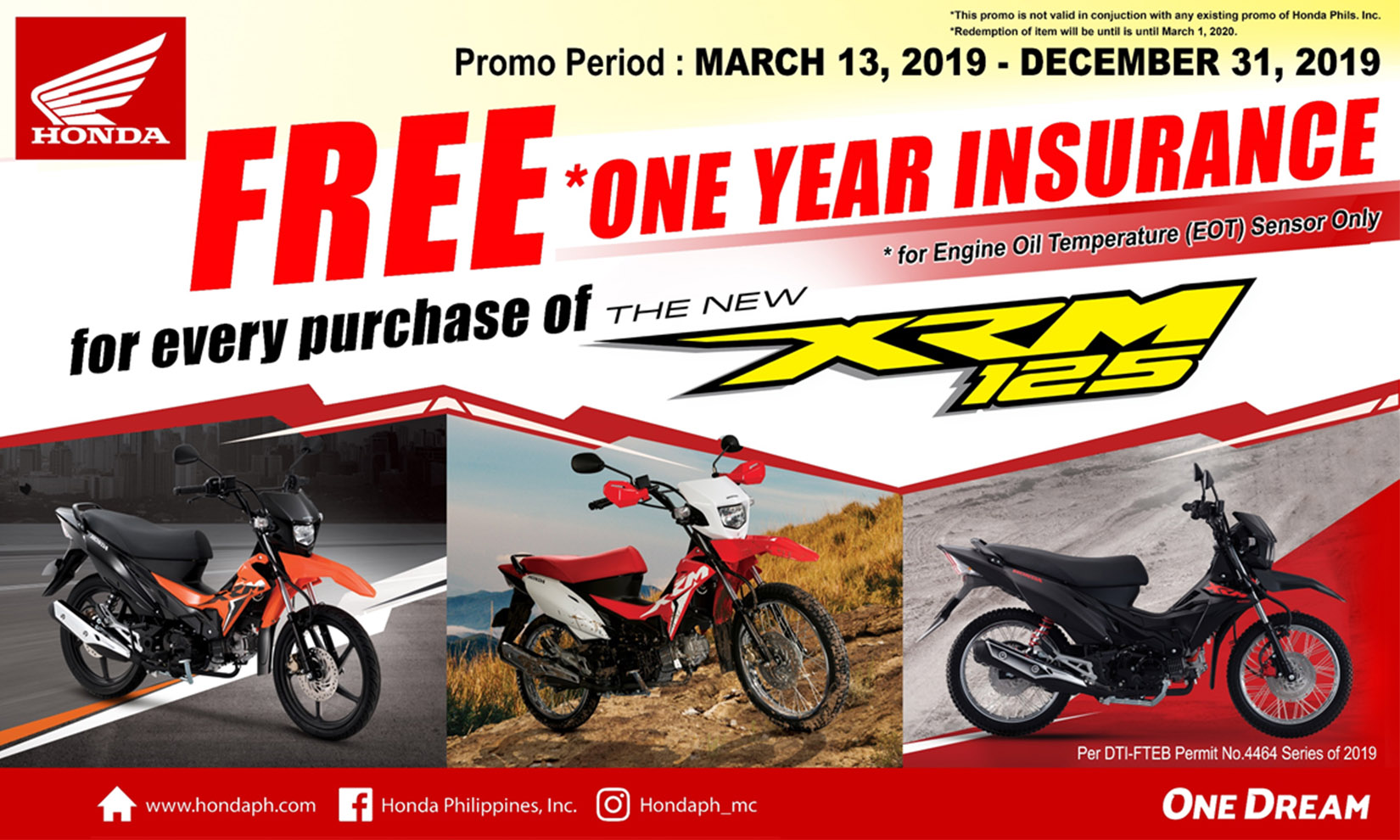 Mechanics:
All customers who purchase XRM125 FI starting March 7, 2019 to December 31, 2019 can avail the Free EOT SENSOR
replacement anytime. Please refer to further details stated below:
INQUIRY
RESPONSE
1
What is the promotion all about?
Free EOT Sensor Replacement
2
Who are entitled to avail this promo?
All customers who will buy XR125 FI from March 7 to December 31, 2019.
3
What is the insurance period?
One (1) year from the purchase date of the motorcycle.
4
Does the customer have to pay for anything?
No. All the expenses related to this activity shall be shouldered under the insurance program.
5
What does the dealer have to submit in order to claim the EOT?
The dealer has to submi the following:
1. EOT Sensor Insurance Form (Kindly emial to warranty@hondaph.com
2. Defective parts and Defective Parts Tag – submit to HPI after replacing the new EOT Sensor.
6
If the dealer branch has EOT Sensor on stock, is it possible to use this for replacement?
Yes. The dealer needs to submit the EOT Sensor Insurance Form to HPI to request for the replacement. Kindly email to warranty@hondaph.com.
7
where can we call to ask for more information about this activity?
You may get in touch with our Sales Representative assigned to your area.
Per DTI-FTEB Permit No. 4464 Series of 2019