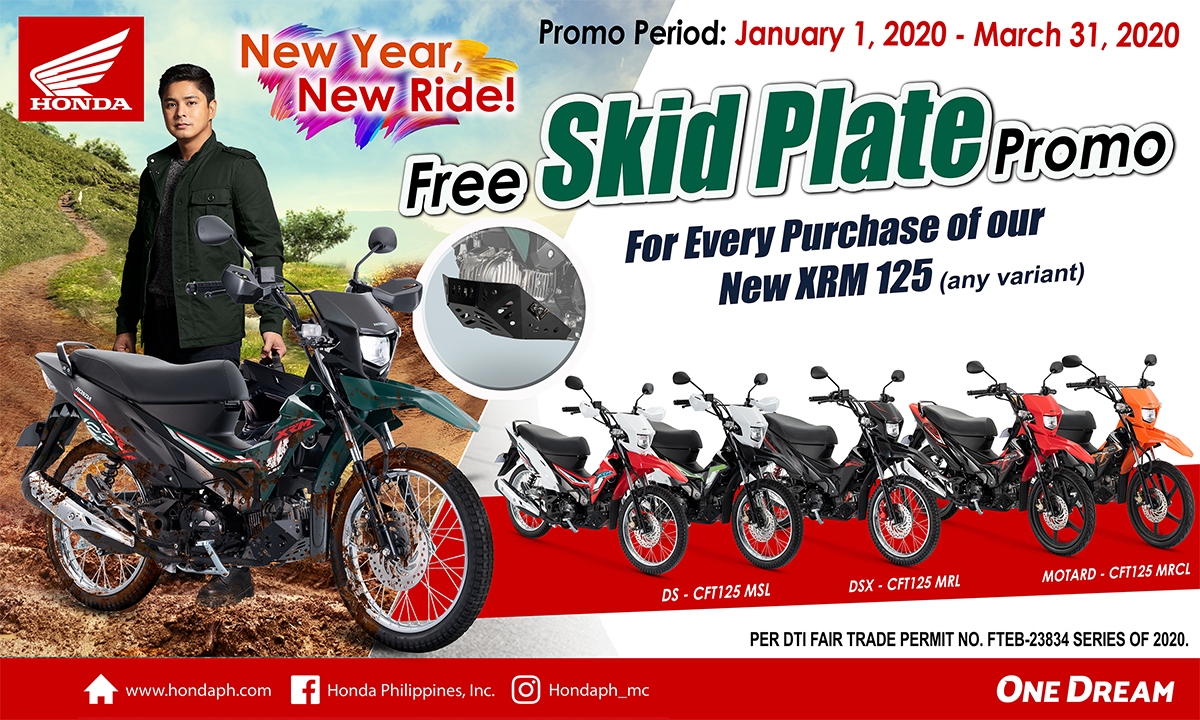 Promo mechanics of the XRM125 FREE SKID PLATE PROMO:
• FREE Skid Plate promo for all XRM125 variants is extended until January 1, 2020 to March 31, 2020.
• For every purchase of any variant / color of XRM125 DS (CFT125MSL) XRM125 Motard (CFT125MRCL)
and XRM125 DSX (CFT125MRL) models, either in cash, credit card or installment, the customer is entitled
to avail a FREE Skid Plate.
• The FREE Skid Plate shall be readily available upon delivery of the MC unit to the branches, dealer and
forwarder warehouses.
• Dealer must immediately install the FREE Skid Plate to the corresponding MC unit upon delivery.
• All XRM125 stocks and display units in the branches should have their Skid Plates already installed.
• This promo is applicable to all Honda Exclusive Shops and MB Shops nationwide.
Per DTI FAIR TRADE PERMIT NO. FTEB-23834 SERIES OF 2020.