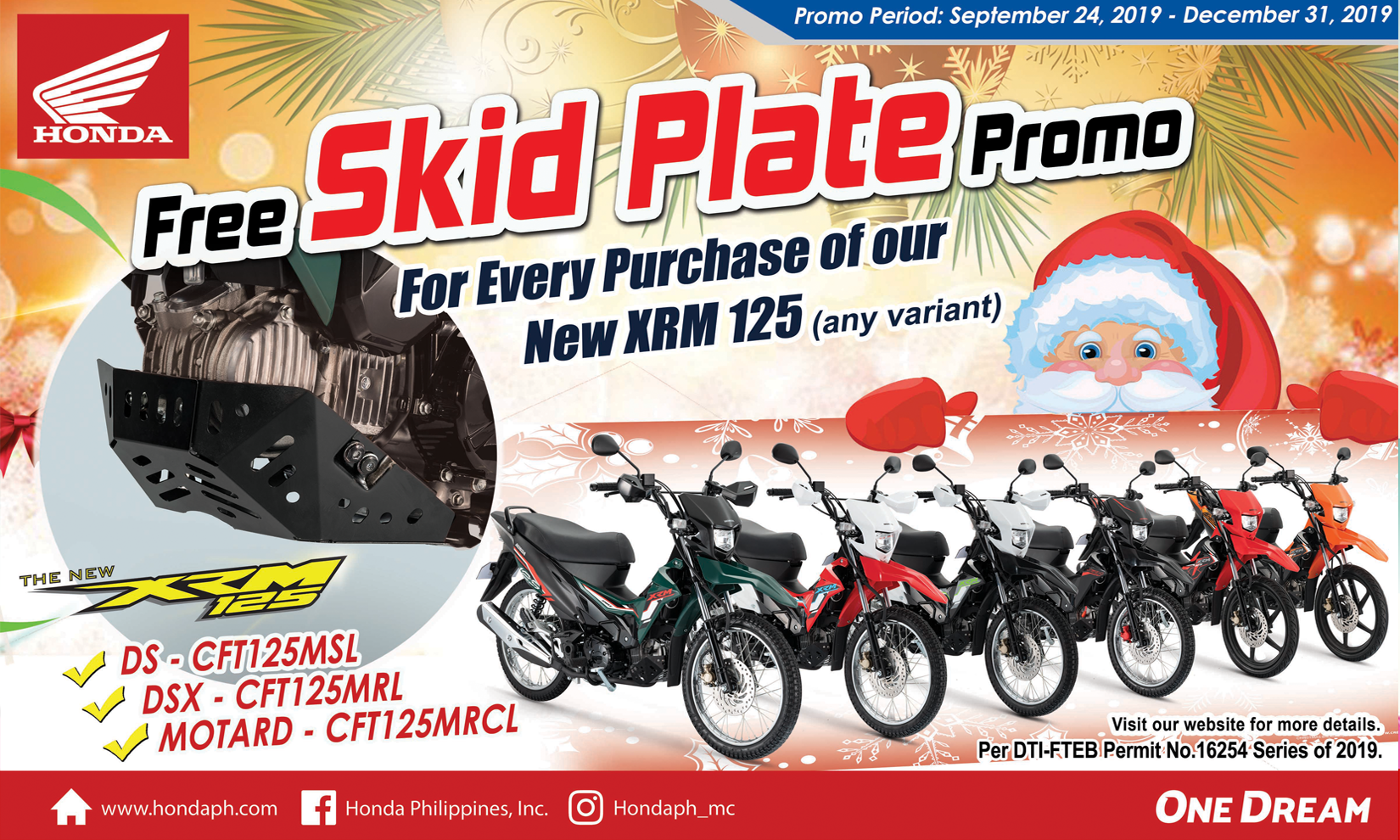 Promo Mechanics:
For every purchase of any variant color of brand new XRM125 DS (CFT125MSL) XRM125 Motard (CFT125MRCL) & XRM125 DSX (CFT125MRL) models, either in cash, credit card or installment, the customer is entitled to avail the Free Skid Plate upon purchase.
Promo period shall be from September 24, 2019 to December 31.
This promo is applicable to all Honda Exclusive Shops and Multi Brand Shops nationwide.
The customer can claim the promo item by presenting proof of purchase (e.g. official receipt or sales invoice) to person-in-charge of Dealer Head Office and / or Dealer Branches where the purchase was made (Honda exclusive shops (Flagship, Wing, 3S and Mini-3S) and Multi-Brand shops).
Redemption of giveaways will be until February 29, 2020 (for customers who made their purchase within the promo period).
DTI-FTEB Permit No. 16254 Series of 2019.